It's FESTA JUNINA season in Brazil! Yiiipiii!

"The annual Brazilian celebrations, historically related to the Midsummer and Saint John festivities in Europe... They also celebrate rural life and feature typical clothing, food, dance , particularly QUADRILHA, which is similar to square dancing... Men dress up as farm boys with suspenders and straw hats to mimic farm hands and women dress up like gap-toothed, pig-tailed farm girls...."
Let's dress up for QUADRILHA! My Orkut golden top models and friends Zuk and Panda are ready! Don't they look gorgeous?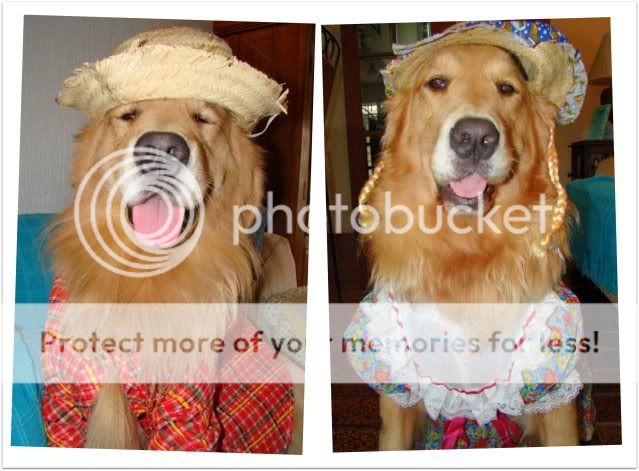 And I am ready too!